Garage Door Spring
Back To Our Services
Answers to Garage Door Spring Questions
People often wonder about which garage door springs to get, whether the current ones are appropriate for their new overhead door or how to understand when springs get weak. "Garage Door Repair The Colony" is always close to the client. We answer all your questions, are here for services and can assist you with problems.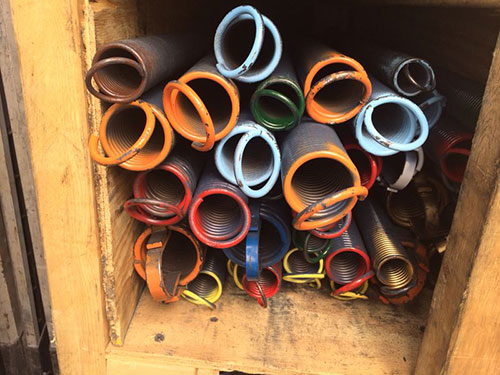 Garage doors are balanced by adjusting the springs. Occasionally, people wonder why and forget that it is the springs which balance the door, either by counter balance at the two sides by the extensions spring or by torsion springs applying torque to the shaft. So, when we want to check the balance of the door, we always disconnect the electric operators and check whether the door remains opens at one particular point or falls down. In the case of the latter, we adjust the extension garage door springs by moving the s-hook of the cable back or forwards in the holes. For torsion springs we adjust the winding cone by holding the shaft steady and using winding bars and a wrench.
Understand how to escape injuries from springs
The most usual questions of consumers concerns their safety in relation to overhead door springs. The truth is that springs are safe as long as the right ones are used for your door and their installation is proper. We definitely give great importance to such issues and make sure our clients have exactly the springs they need for their garage door. When the door is replaced we always take into consideration the weight of the new door in order to suggest the most suitable springs.
When it comes to extension springs, we always suggest the installation of safety cables as well. These cables go through the springs and don't let them fly away when they snap. When springs break, it is actually apparent but when you notice that the door does not stay put in one place even if it is adjusted, check the manual of the recommended dates for spring replacement and call our teams!