Garage Storage Solutions
Back To Our Services
No matter how much space you have available in your garage, you will always find that it is insufficient. The main reason for that is that most people just scatter their things around the garage without paying the slightest attention to its organization. Because of this, most of the storage space gets wasted. We, at "Garage Storage Solution in The Colony" have come up with smart solutions for storage issues that can help not only in organizing your garage but also in increasing the storage space you have available in it. The following are some of the services that we have to offer: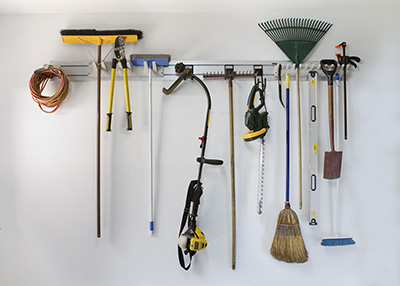 * Garage Storage Systems
* Garage Ceiling Storage
* Garage Storage Organization
We have developed garage storage systems that are designed to enhance the storage capacity of your garage. Using such a system will transform your garage in ways you can't imagine.
We believe that ceilings are one of the best storage places in a garage that are mostly left untouched by many people. The reason for this is mostly the unavailability of the storage equipment that can be placed there. With our garage ceiling storage service, we attempt to rectify this problem. This service focuses on installing storage items on the ceiling so that you can store some of the things there, too.
Since the most common problem faced by many garage owners is that of disorganization, we offer garage storage organization service. The aim of this service is to organize the garage in such a way that space can be cleared out for the other things that you have been wanting to store there.
Best Pricing in the Industry
We offer the most competitive rates for all of our services. You can rest assured that you will not have to pay over the top for getting your garage organized. We are aware that people are looking to get their garages in order without having to empty their wallets, which is why our pricing is the best in the industry.
We have contacts within the industry which help us in providing our services for a cheaper rate than the others. That being said, our garage floor installations are all made from top quality material. For more details, as us about Epoxy flooring.
So, if you want to revamp your garage and enhance the storage space within it, then all you need to do is give us a call.