Garage Door Openers
Back To Our Services
Automated garage doors are very common nowadays. Garage door openers are needed in order to automatically open and close the door. It's connected to the springs and cables, which are in turn connected to the door for lifting during operation. These openers are programmed to work with either a remote control or a wall switch. Some of these openers are also set to work on keypad entries, in which a secret code is saved and must be entered in order to open and close the door. Convenience, better safety and security are what these openers offer. Trusted opener brands include Genie, Liftmaster, Chamberlain and Craftsman.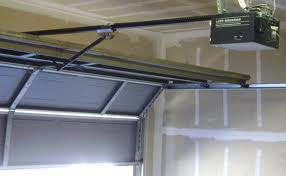 Dependable door opener services is what we provide

We are a trusted name when it comes to all types of services concerning garage door openers. All of our technicians at "Garage Door Repair The Colony" are highly trained and experienced in taking care all of these issues, may they involve a screw drive, belt drive or chain drive garage door opener. Some of the usual concerns that you may experience with your opener is that it may not respond with the device programmed to work with it for opening and closing the door, like Genie Intellicode clickers. The door may also not close to the speed you prefer or it may not open and close totally. These issues may have something to do with the opener and we're confident that we can help you solve them.
Garage Door Repair The Colony will send the best technician to diagnose the problem. There are several possible causes on why a problem may occur. We wouldn't just jump into conclusion, but we'll determine what's really causing the issue so we can provide the appropriate solution. This would ensure that the problem wouldn't keep on coming back.
Garage door opener installation and maintenance are equally important and these are other services that we offer aside from repair. After installing the opener, we'll thoroughly check if it's working as we want you to enjoy its convenience and not worry about anything. To keep your opener working smoothly, it's recommended that you hire us for the maintenance. Call us anytime you need our help.